StudentFM & Unstoppable Foundation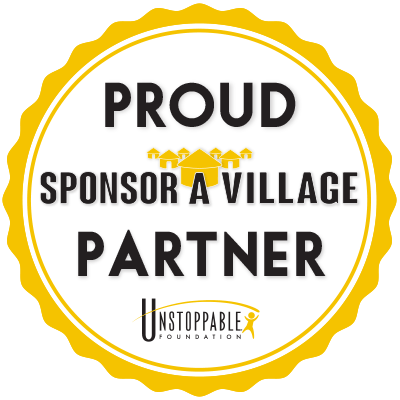 StudentFM is delighted to be working with the Unstoppable Foundation, a non-profit humanitarian organization bringing sustainable education to children and communities in developing countries, thereby creating a safer and more just world for everyone.
Did you know that 57 Million children around the world live without access to even a basic education? Let's change that together – one village at a time.
Please join StudentFM in helping an entire village escape the vicious cycle of poverty by providing access to an education. Education has been proven to yield a larger impact than ANY other form of help or aid we can give. It improves health, income, promotes gender equality, and reduces overall poverty.
Together our collective efforts will build and furnish a school house and give the entire community access to clean water, sanitation, food and nutrition, healthcare and alternative income training for parents.
Together we will help an entire village transform into becoming self-sustaining for generations to come!
Through the innovative Sponsor A Village program, we are committed to raising $25,000 and contribute to all 5 pillars, producing far greater results than individual gifts.
The Sponsor A Village funding package for a village supports the construction of a schoolhouse plus the necessary tools to implement the 5 pillars crucial to lifting communities out of poverty.
Each of the 5 pillars are designed to be owned and maintained by the community and self-sustained within 5 years after project implementation. Click the pink bar below to watch a video to see the Sponsor A Village program in action!
With such a large community of students living with us, our chosen Corporate Charity allows all our teams across the UK together with our student tenants help Sponsor A Village through a series of fundraising activities, donations and encouraging student participation and engagement, while giving back to the wider global community.
Thank you in advance for all your help & support!